Thunderbird – How to change the number of days your email is kept on the server
Changing the Mozilla Thunderbird settings
To leave messages on the server, you will:
Open the server settings window for your mail account
Check the Leave messages on server checkbox
1. Start the Mozilla Thunderbird program.
When Thunderbird opens, click Tools, then Account Settings from the menu bar.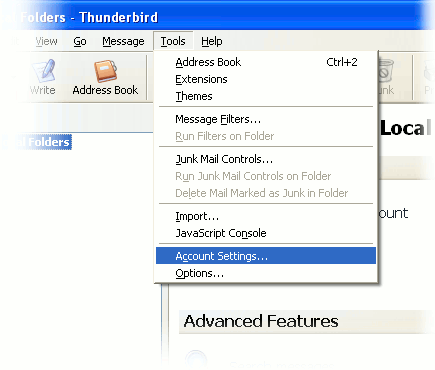 2. The Account Settings window will appear.
Click the small "plus sign" to the left of the account to expand the list beneath it.
Click Server Settings.
Check the box next to Leave messages on server. You may also want to check the Until I delete or move them from Inbox option as well.
3. Close the Account Settings window.
Click OK to close the Account Settings window.